Originally posted on 05/04/2017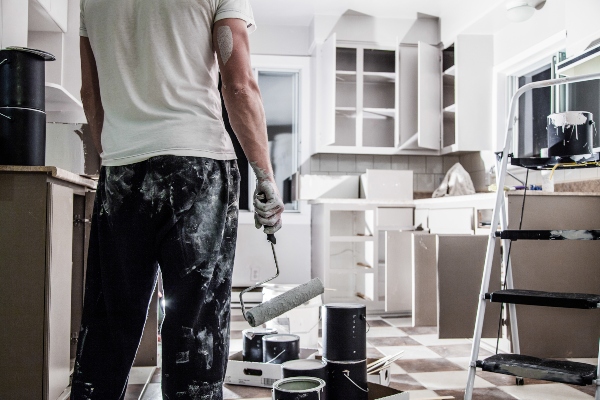 A kitchen remodeling project can not only add value to your home but also bring a little charm and a lot of appeal.
A fresh coat of paint can spruce up any kitchen, but which color to choose? Before you paint your kitchen, you should ask yourself what you want your kitchen to be. Just a place to cook? Will I be hosting parties? Am I entertaining friends and family? This is the first step when deciding on a paint color. The next is exploring the type of theme you want to create. Keep reading for different theme ideas to go with your kitchen remodel.
Colors to Choose
Warm & Welcoming
If you're looking for a cozy and inviting atmosphere for your kitchen, then warm colors should be your first choice. Rich terracotta's, earthy browns, and warm creams are the way to go. These shades will awaken the space of your kitchen creating a warm and welcoming space for your guests.
Cool & Calm
If warm colors aren't your style, then cool shades are for you. Tones of sage greens, stormy grays, and frosty blues can make your kitchen a calm space. This is perfect for those who love to spend time in their kitchens conjuring up new recipes or having a few friends over for a dinner party.
Vivacious & Vibrant
These colors are for the non-traditionalists-those who want to make a statement with their kitchen. Kick it up a few notches with fire engine reds, orchid purples, and striking yellows. Turn your kitchen from just a space to cook into a spot for entertaining, parties, and gatherings.
Black
This is a very rare (yet equally stunning) color to paint a kitchen. This hauntingly beautiful color can turn your kitchen from ordinary to strikingly extraordinary. What makes a black kitchen extra special is accenting it with a pop of color such as teal or even purple.
Paint is Just the Beginning of Your Full Kitchen Remodel
Adding a dash or a full room's worth of color can change the look of a space. Painting your kitchen will give it new life, but dream bigger. Are you ready for your custom kitchen remodeling services? Contact Holland Kitchens & Baths today to add a little spice to your existing kitchen!