Bathroom Remodeling West Hartford, CT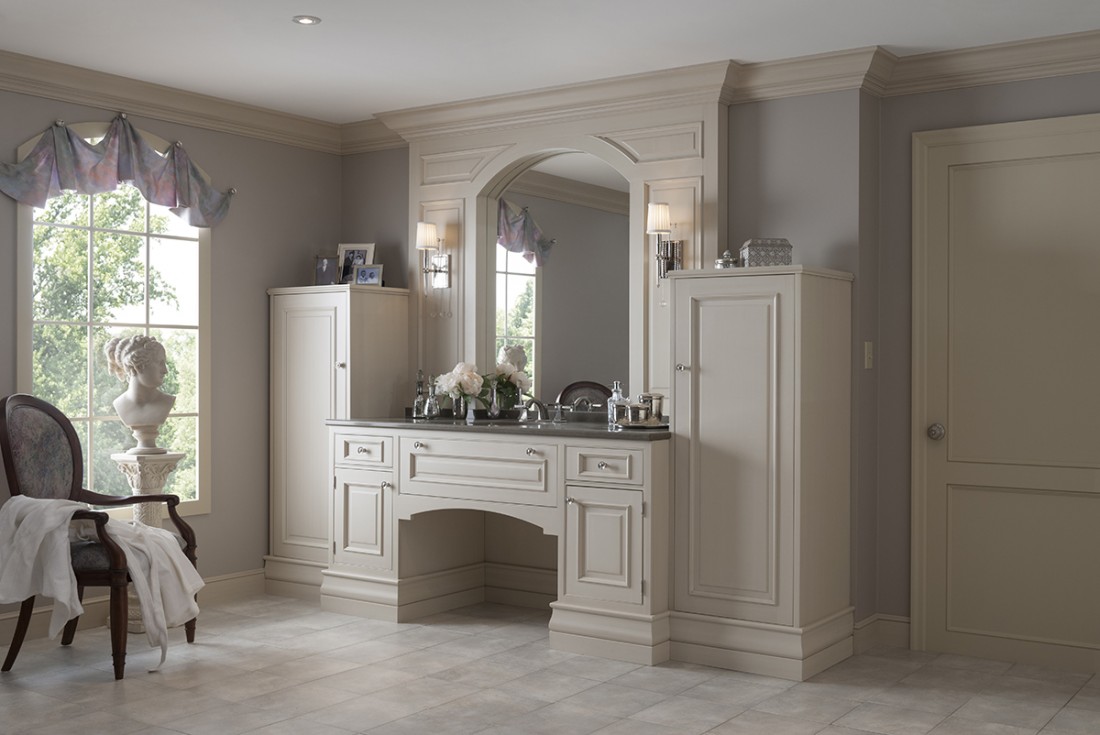 The bathroom of every home must be comfortable, clean, and beautiful. Blow your guests away with a beautifully designed bathroom that blends well with the rest of your home, but is still highly functional and efficient. By proudly servicing the West Hartford, Farmington, Avon, Simsbury, West Simsbury, and Canton, CT areaa, Holland Kitchens & Baths has a qualified staff of award-winning designers and craftspeople that will work closely with you to ensure your bathroom remodeling needs are met.
---
Leading Bathroom Remodeling Experts
Bathroom remodeling allows us the opportunity to showcase our design capabilities, as well as our unique craftsmanship. Remodeling contractors are only as good as the work they've completed and the services they have provided you. For decades, Holland Kitchens & Baths has provided expert construction and remodeling solutions that work for all parties involved.
---
Tips From Our Experts
Hide the Toilet
If your full bathrooms have exposed toilets that greet you as soon as you walk through the bathroom door, you should consider creating a nook or sectioned-off room for your toilet. It adds an extra level of privacy and sophistication. A small toilet room within the bathroom is essential for the master bath where you and your spouse share space and would appreciate the discreet design.
Install Quality Shower Heads
While this may seem insignificant or mundane, high quality shower heads can transform your bathroom into a spa-like experience. One of our design specialists can help you measure your space in relation to your needs.
Replace Bathroom Surface
When you walk into any of the bathrooms in your home, one of the most esthetically stunning features that stands out first is the surface of your countertops. Aside from the way the countertops look, it is important to choose a material that is functional, long lasting, and easy to maintain. At Holland Kitchens & Baths, we carry several options for countertops that are both gorgeous and functional.
Create a Beautiful Sink Area
Sinks and faucets have evolved over the years into extravagant pieces that are the focal point of the bathroom. Install a sink and faucet that best fits your style and personality. Our design specialists can walk you through our showrooms and go over the types of sink and faucet combinations we have available.
Avoid Cutting Corners on Quality
Remodeling your bathroom is a job that requires high quality materials that are long lasting. Avoid cutting corners when it comes to quality to ensure your new and improved bathroom lasts through the years.
Avoid Blindly Purchasing Materials
At Holland Kitchens & Baths, we have show rooms set up so you can come in and seeing what your new bathroom will look like before you purchase. One of our design experts will provide hands-on experience that is invaluable.
Avoid Rushing the Process
Remodeling an entire bathroom takes time, patience, and skill. Don't rush the process. Take your time and allow the designers to work transformative magic!
---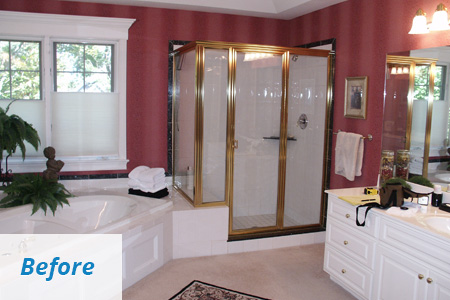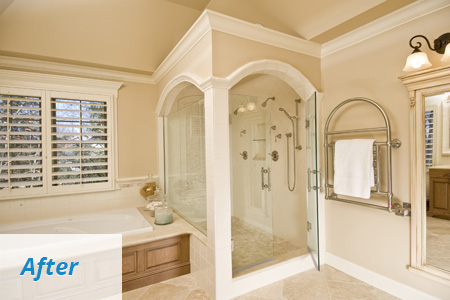 Bathroom renovation can be an enjoyable experience when you have the assistance of excellent designers, beautiful materials at your fingertips, and the imagination to create the bathroom of your dreams. At Holland Kitchens & Baths, we specialize in creating beautiful custom bathrooms and have a track record of success that has lead us to be the leading bathroom renovation contractors for West Hartford, Farmington, Avon, Simsbury, West Simsbury, and Canton, CT homeowners.

For professional bathroom remodeling services, look no further than Holland Kitchens & Baths!