Construction Services for West Hartford, CT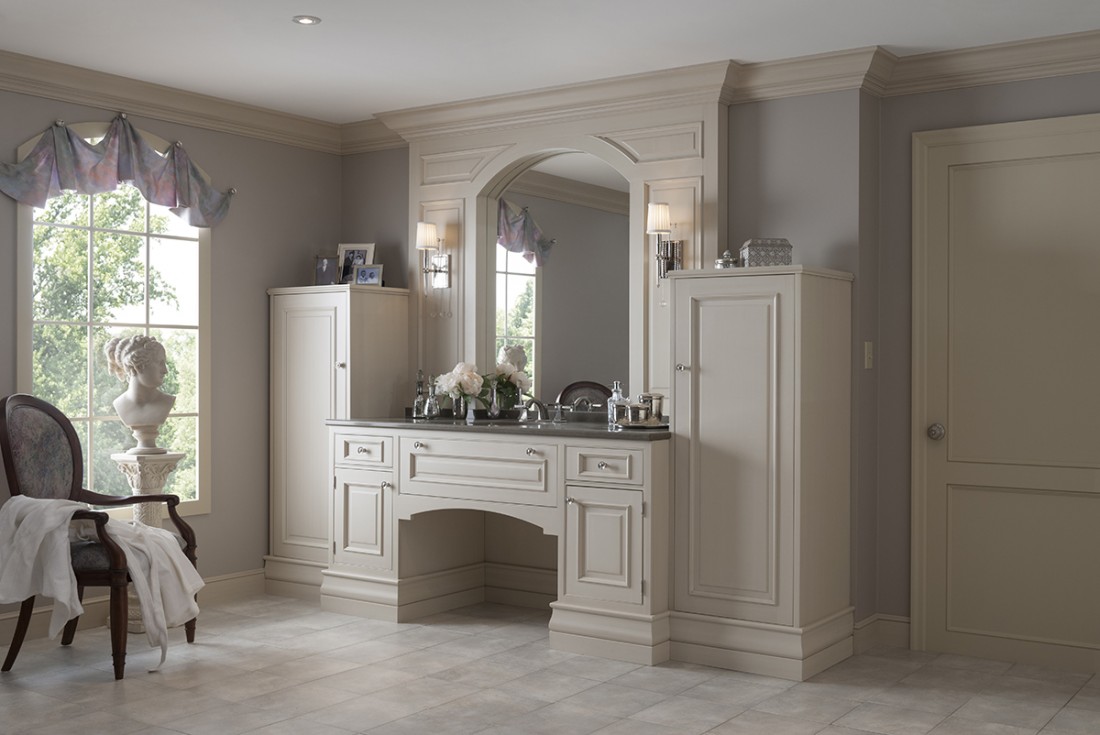 When it comes to remodeling your home, you can rest assured that you are in capable hands with Holland Kitchens & Baths. We have a reputation for providing the highest quality results and we do it fast, safely, and with the utmost consideration for our customers. Our staff comes to you with a lifetime of experience in home remodeling and a long list of satisfied customers to prove it. Our intimate knowledge of the construction process, earned by the hands-on experience of our staff, allows us to design, build, and remodel with total confidence.
---
Cabinet Installation
Cabinet installation is a specialized field and we only use the most experienced and talented craftsmen to install our cabinetry. If you are purchasing high-quality cabinets, such as Brookhaven or Wood-Mode, you need to protect your investment by using the most qualified cabinet installers. At Holland Kitchens & Baths, our installers have a minimum of 25 years of experience and have an eye for perfection. We provide you with peace of mind of knowing that we take ownership of our installations and always stand behind our work.
---
Countertop Installations
Not all countertops are created equal and the installation of them follows suit. A solid surface-type counter such as Dupont Corian needs to be installed differently than a Granite or Marble countertop. Just as an exotic wood countertop like Wenge or Zebrawood installs differently than a Concrete countertop. At Holland Kitchens & Baths, we sell all types of countertops and our customers can rest assured that their countertop will be installed by a qualified professional that specializes in the material they choose.
---
Remodeling & Construction Services
Holland Kitchens & Baths is a Design-Build remodeling company that provides and oversees all phases of a remodeling project. Simply put, we not only love to design it, we love to build it! We also specialize in structural changes like taking down walls to join rooms, installing larger windows to bring in more light, and adding more space with an addition. As remodeling contractors, we can handle the entire project or any portion you may need help with. If your kitchen is too dark, we can design and install a totally new lighting plan. Want to add a 2nd sink in the kitchen? No problem! Install a heated tile floor in your bath? We do it. At Holland Kitchens & Baths, we have the years of experience and the talent to handle all of your remodeling needs.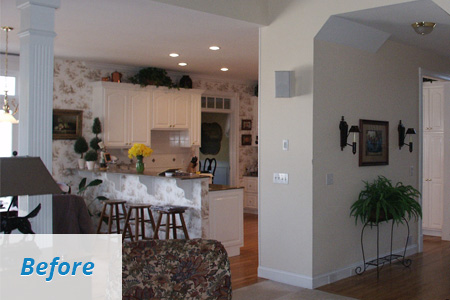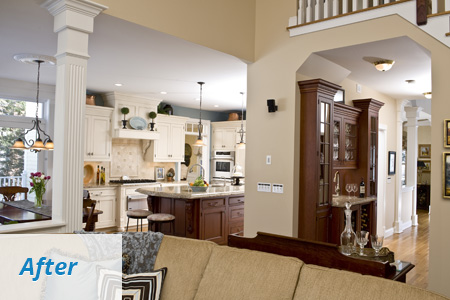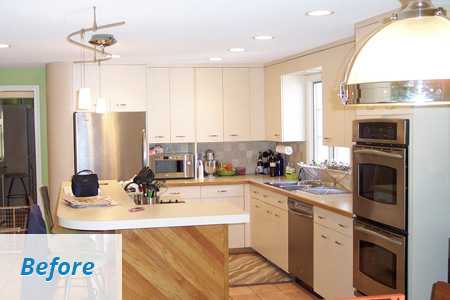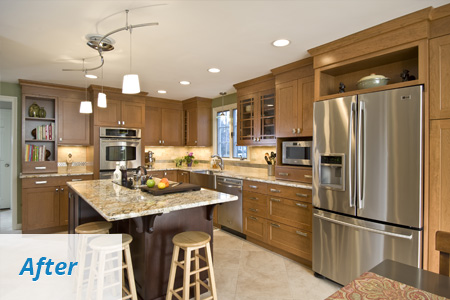 Here are some of the most common services we provide:
Demolition
Carpentry (all phases)
Tile work
Electrical
Plumbing
Heating
Lighting design & installation
Wood & tile flooring
Ductwork
Excavation
Foundations
Masonry