Originally posted on 01/29/2018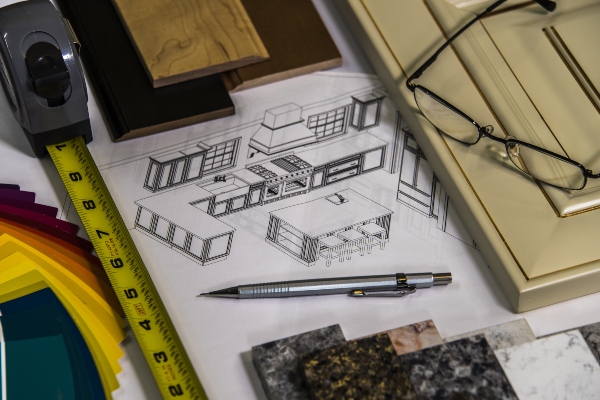 Having your kitchen remodeled can be an exciting time. The downside to a kitchen remodel is that it can pose a little bit of an inconvenience since the kitchen tends to be the heart of the home–not to mention where the snacks are! Here are a few tips to make the kitchen remodeling phase easier for you and your family.
Create A Temporary Kitchen
Going out to eat can be a fun treat, however, it can get tiresome and can put some strain on your wallet. It doesn't matter if you carry out food every night, you still need a place to prep for snacks, make school lunches, pour some coffee, and more. Having a designated area, or a "temporary" kitchen can be a great help for your budget and your hunger!
Make Items Easily Accessible
In the midst of a kitchen remodel, you want all the items you need at arm's reach. Utilities such as coffee makers, silverware, bowls, etc. Whatever you use every day, keep it out! This will make it easier for you to grab the essentials during remodeling. Another useful tip is to use disposable plates, cups, and eating utensils. Also set aside storage containers, bags, plastic wrap, and tin foil–you never know when you need to wrap food up or take food on the go!
Reorganize and Store Your Kitchen Items
A kitchen remodel is the perfect time to take into consideration of all the items you own. Take inventory of everything you own and decide what should be kept and what you can toss. This is the perfect time to reduce clutter in your kitchen.
Throw out any broken, warped, or damaged plastic storage container
Donate any appliances, plates, etc. you don't use anymore
Pack all eating utensils in separate bags for easy organizing once the remodeling is finished
Pack all fragile items carefully. Yes you're storing them for a small amount of time but they can break during the process of storing them
Plan Your Kitchen Remodel with Design and Construction Experts
A kitchen remodeling project can be a big deal with serious benefits when it is complete. It is important to choose the right contractor and design team to get the most out of your kitchen. If you're ready for a kitchen remodel, contact a kitchen design contractor today at Holland Kitchens & Baths! We can make your ktichen design dreams a reality.