Quality Home Remodeling Near Wethersfield CT
For All Your Home Remodeling Services, Holland Kitchens & Baths Can Help!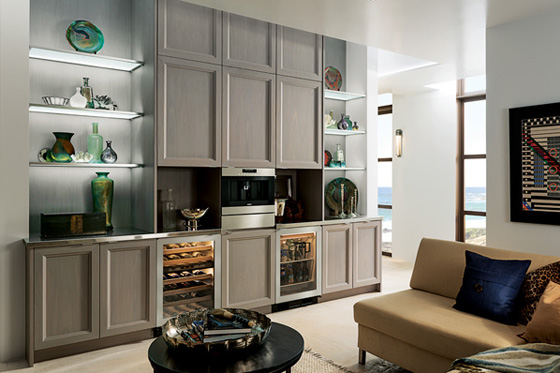 At Holland Kitchens & Baths, we have the award-winning designers and craftsmen to create a kitchen beyond your dreams.From floorboards to ceilings, tight budgets to problem bathrooms - we have the team with experience and creativity to make your next remodeling dream come true!
If your remodeling dreams extend beyond the kitchen, fear not - at Holland Kitchens & Baths our quality craftsmanship can be applied to any home project: bathroom, bedrooms, additions, and more!
---
Kitchen Remodeling Contractors Near Wethersfield
Why settle for a cookie-cutter design when you can have a kitchen that truly matches your family's style and needs? Holland Kitchens & Baths has a qualified staff of award winning designers and craftspeople to make the custom kitchen of your dreams come true. From a simple kitchen renovation to a problem layout with a tight budget - we are the high-end provider for your entire kitchen remodeling needs.
Holland Kitchens & Baths will provide the best in customer service and guidance, lending you their creativity and expertise to make your ideal custom kitchen a reality. We specialize in turn key service and will stay with you throughout the remodeling process. It all begins with a plan; discuss your needs and wants with your family, decide on a budget, and browse our gallery to see some of the many kitchen design options that are available to you. You can also put together a scrapbook of pictures and images to act as inspiration for your design.
---
Bathroom Remodeling Services Around Wethersfield
The bathroom of every home must be comfortable, clean, and beautiful. Blow your guests away with a beautifully designed bathroom that blends well with the rest of your home, but is still highly functional and efficient. Holland Kitchens & Baths has a qualified staff of award winning designers and craftspeople that will work closely with you to ensure your bathroom remodeling needs are met.
Bathroom remodeling allows us the opportunity to showcase our design capabilities, as well as our unique craftsmanship. Remodeling contractors are only as good as the work they've completed and the services they have provided you. For decades, Holland Kitchens & Baths has expert construction and remodeling solutions that work for all parties involved.
Bathroom Remodeling Tips From Our Expert Remodeling Contractors:
Hide the Toilet
If your full bathrooms have exposed toilets that greet you as soon as you walk through the bathroom door, you should consider creating a nook or sectioned off room for your toilet. It adds an extra level of privacy and sophistication. A small toilet room within the bathroom is essential for the master bath where you and your spouse share and would appreciate the discreet design.
Create a Beautiful Sink Area
Sinks and faucets have evolved over the years into extravagant pieces that are the focal point of the bathroom. Install a sink and faucet that best fits your style and personality. Our design specialists can walk you through our showrooms and go over the types of sink and faucet combinations we have available.
Avoid Blindly Purchasing Materials
At Holland Kitchens & Baths, we have showrooms set up for the purpose of your coming in and seeing what your new bathroom will look like before you purchase. One of our design experts will provide hands-on experience that is invaluable.
---
Home Remodeling Services In Wethersfield Area
Holland Kitchens & Baths is a Design-Build remodeling company that provides and oversees all the phases of a remodeling project. Simply put, we not only love to design it, we love to build it! We specialize in structural changes. For instance, we take down walls to join rooms, install larger windows to bring in more light or if you want to add more space with an addition, we build it.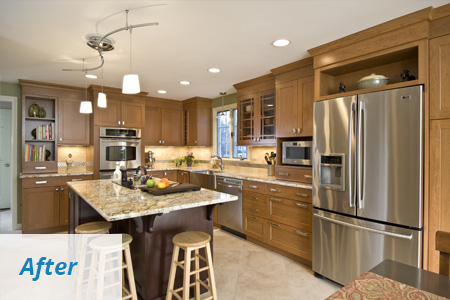 ---
Reviews:
Thank you for persevering with Woodmode/Brookhaven on our behalf to replace so many cabinet door-fronts and drawer-fronts. The molded composite results in a much cleaner/smoother finish product. All in all, the kitchen came out really beautiful and we are very pleased with the workmanship and the competency of your company. Henry is a fine craftsman and most meticulous. John measures beyond anyone's dreams but it really pays off. And of course Ed is a master in keeping the project moving forward. We are so happy we chose Holland Kitchens to refurbish our kitchen. Warmest regards. Joan and Dennis R.
Most importantly - thanks for our beautiful kitchen. Phil and I just love our new digs. Jim is very fortunate to have such a talented group of professionals - you, Ed, Linn, (Bob too) on his staff. Everyone has been so accommodating and easy to work with. We highly recommend 'Holland Kitchens' Velva
---
For the best home remodeling services, Holland Kitchens & Baths is your answer! With over 30 years of experience and results that showcase our creativity and expertise, we're sure that your new kitchen or bathroom design will look beautiful! We proudly serve the greater New Hartford and Wethersfield areas, so contact us to start the design process today!