Simsbury CT's Best Choice For Bathroom Design Services
Holland Kitchens & Baths is Your One Stop Shop For Bathroom Design Services!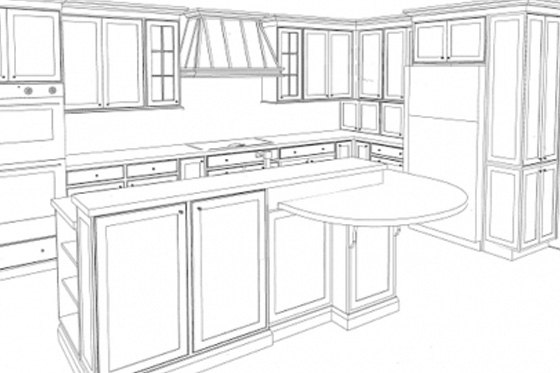 Holland Kitchens & Baths is an award winning design firm, with an expert team of craftsmen to help you create a new kitchen, bathroom, or other room in your house. From floorboards to ceiling, problem kitchens to small tight budgets - we have the team with the creativity and experience to make your dream come true.
If your remodeling dreams extend beyond the kitchen, fear not - at Holland Kitchens & Baths our quality craftsmanship can be applied to any home project: bathroom, bedrooms, additions, and more!
---
---
Kitchen & Bathroom Design Build Firm Services In Simsbury
At Holland Kitchens & Baths our design team has the experience, knowledge, and creativity to make your project a statement of your own personal style.If you are looking for original and different design, you will truly appreciate the design team at Holland Kitchens & Baths. We can provide much more than innovative kitchen and bath cabinet plans.
Kitchen & Bathroom Remodeling Designs
Kitchen and bath design is our specialty. It all starts with space planning and making sure all the components in the room work together and the traffic flows smoothly. When you engage us to be your remodeling contractor, we will work with you on every design detail required to complete your project. These design services will not only include the cabinet plans as described above, they will also include other services you may need such lighting design, drafting countertop plans, creating plumbing, electrical & mechanical plans or tile plans for your backsplash, shower or flooring. We will also help you in selecting all required materials such as flooring, countertops, tile, lighting fixtures, and plumbing fixtures. As your remodeling specialists, we will be there to assist you through the entire project, from concept plans to completion. See some examples of our design plans here.
---
Why Choose Holland Kitchens & Baths As Your Design-Build Firm?
When it comes to a design-build firm, you usually go with a company that has prior experience or based on a company with great results.
Holland Kitchens & Baths is a full service design build firm, meaning we're with you along every step of the project. From the early design phases to the installation and clean up after the project is completed. We have over 30 years of design build experience, and we know what it takes to make any remodeling project look beautiful. And the best part about our design-build services is that your input is critical for us to make your dreams become a reality. We value your dreams and want your newly remodeled kitchen or bathroom design to not only meet your expectations but exceed them!
---
Gallery Of Some Of Our Past Bathroom Design Work:
---
Testimonials:
Thank you for sending the pictures of our "old" kitchen. We definitely achieved our goals of getting better lighting, a lighter floor, and more functional cabinets. We also want to thank you for your patience with us. Having never built or remodeled, we were new to everything. We had no clue as to the time the whole process takes. We appreciate the way the staff of Holland Kitchens attends to every detail. The contract was also a checklist to know what was to be accomplished by the subcontractor. It was a learning experience and that's what teachers (even retired ones) love to do - learn! It was a long process but, as you predicted, well worth it! Our thanks to everyone - you, John, Ed, Dan, Rob, Keith, Jason, Kevin, Henry, Joe - for giving us a kitchen we like to work in every day. Janice and Gene
Our kitchen is beautiful, we love it! Your team at Holland was fabulous to work with. Kate, our designer was just wonderful and guided us every step of the way with her knowledge and warmth. Your whole team was a pleasure to work with and delivered the kitchen of our dreams. We would be glad to show it off to other folks if they are interested in seeing it. Thanks again for our wonderful kitchen! Mark & Fran P.
---
For the best bathroom design services in the Simsbury area, Holland Kitchens & Baths is your answer! With over 30 years of experience and results that showcase our creativity and expertise, we're sure that your new kitchen or bathroom design will look beautiful! We proudly serve the greater New Hartford and Simsbury areas, so contact us to start the design process today!