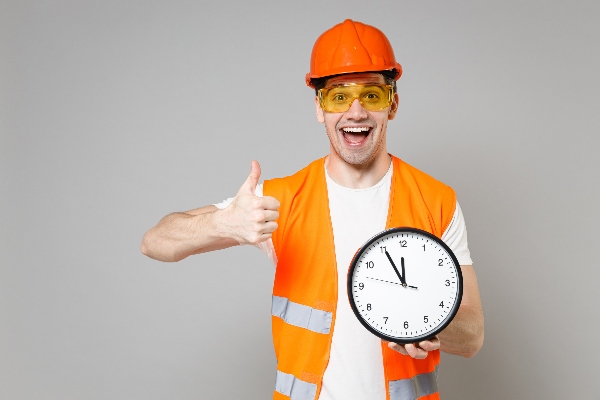 Bathroom remodeling projects can be tough to understand if you don't know about the timing of it.
There is a lot to consider with your bathroom remodeling project. Just for starters, the materials, contractor's time, and the season of the project all factor into its overall cost. Getting an idea for these costs will help you better understand your project. With a clear understanding of your project's timeline, you can start to plan for it more effectively.
This article will break down the timing of the most important planning steps in your bathroom remodeling project.
Best Timing: When to Buy Your Bathroom Remodel Materials
Let's start with the materials. Figuring out your materials is one of the most important steps in completing a home bathroom remodeling project. From the hardware you need to the style you select for your tile, backsplash, or flooring, there are many options for you to consider.
So when is the right time to make these decisions and purchases? Many people try to do rushed projects in the fall so their homes are ready for the holidays. So the fall is a bad time, but the winter is a great time to buy materials. Choosing to buy between December and March gives you a much better chance to get a deal on the remodeling materials you need.
Best Timing: When to Hire Your Bathroom Remodeling Contractor
Maybe you know a bathroom remodeling contractor and maybe you are on the hunt for the right one for your project. Again, fall is probably not the best time to hire a contractor. They will most likely have their schedules full. If they can fit your project in, they will usually charge a premium because their services are in high demand.
Instead, spring can be a better time to hire a contractor. Catching them during their slow season means you will get more of their time and focus on your project. Make sure to hire your bathroom remodeling contractor as soon as possible; the earlier, the better.
Best Timing: When to Start Your Bathroom Remodeling Project
We hope you have seen a theme developing here. Try to aim for spring or the beginning of summer for when to start your bathroom remodeling project. Make sure to work around the holidays (many contractors will be busy on these days). Either season will bring warmer weather and Summers will bring dryer days which are just right for getting work done outside. Though your bathroom is inside, it will most likely need work to be done both inside and outside of your home.
Partner with the Right Bathroom Remodeling Contractor
There is a lot to consider with a bathroom remodeling project. From the materials and style you choose to finding the right contractor, there is much to consider. Make your project go through smoothly by working with professional contractors like those at Holland Kitchens & Baths. Our team can help you design the right bathroom for you and your family then do the labor to bring the design into reality. Give our team a call today.