First published 03/20/2019. Last updated 05/20/2023.
Your kitchen is more than just a place to cook meals—it's the heart of your home. It's where you gather with family and friends, share laughter and stories, and create lasting memories. So why settle for a kitchen that doesn't reflect your style and functionality needs?
There are exciting trends reshaping kitchen design that can transform your space into a modern masterpiece. Let's explore these trends and discover how you can create a kitchen that truly stands out.
1. Expanding the Backsplash: Beyond the Ordinary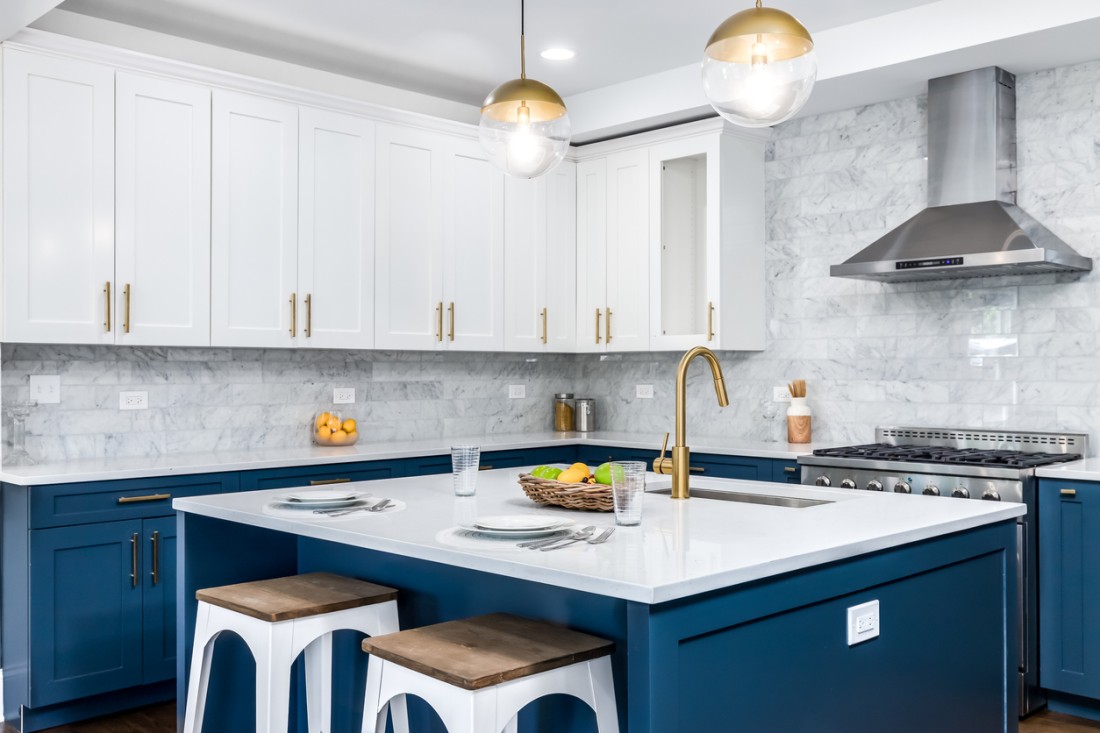 Gone are the days of plain, uninspiring backsplashes. Backsplashes have evolved into captivating focal points that add style and visual interest to your kitchen. Instead of stopping a few inches above the countertop, backsplashes now stretch all the way up to the ceiling.
As a result, your backsplash creates a dramatic and eye-catching effect. This design shift opens up endless possibilities for breaking up the wall's appearance and infusing your kitchen with personality.
Imagine a backsplash adorned with intricate patterns, vibrant colors, or even textured materials that add depth and dimension to your space. With an expanded backsplash, you can make a bold statement or subtle backdrop that complements the overall aesthetic of your kitchen. The choice is yours, and the options are limitless.
2. Embracing Openness with Glass Walls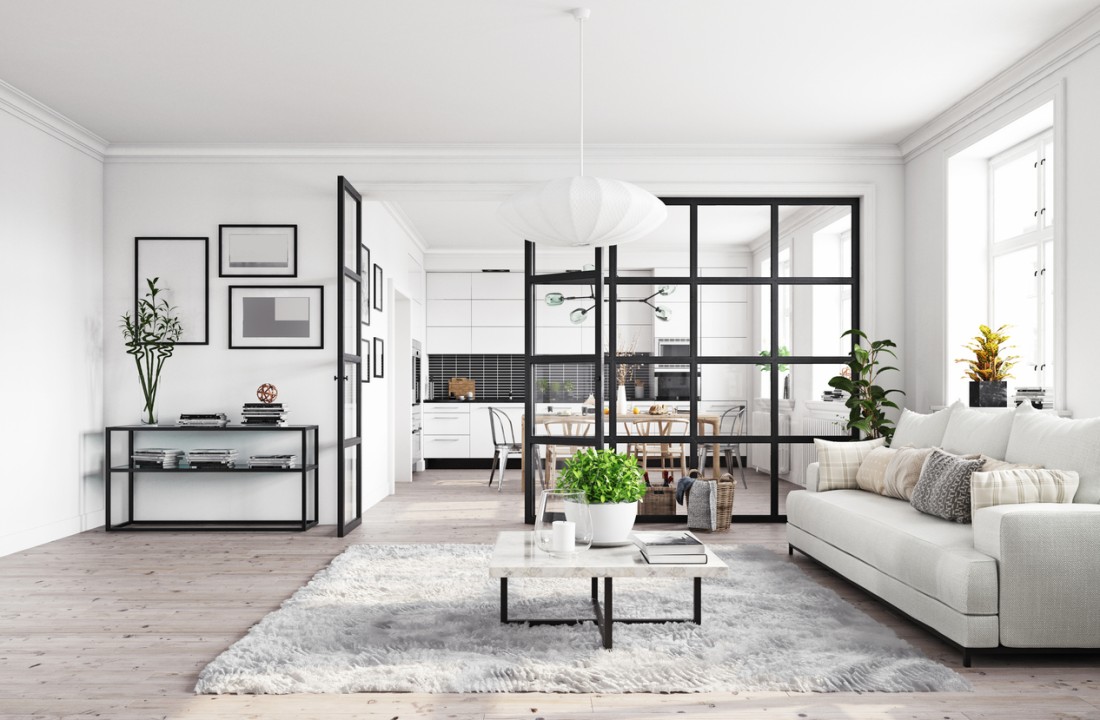 Open floor plans have become increasingly popular in modern homes, and they are here to stay. Homeowners desire connectivity and seamless flow between living spaces. As a result, this trend has given rise to the use of glass walls in all types of kitchens. If you're not quite ready to fully embrace an open model, integrating glass room dividers can be the perfect solution.
Imagine a light separation between your kitchen and living room—a transparent partition that allows you to maintain a connection with your family while you cook, and offers a glimpse into the adjoining space.
Glass walls not only allow in natural light and create an open and spacious feel, but they also have the added benefit of containing cooking odors, ensuring a fresh and inviting atmosphere throughout your home.
3. The Rise of Open Shelving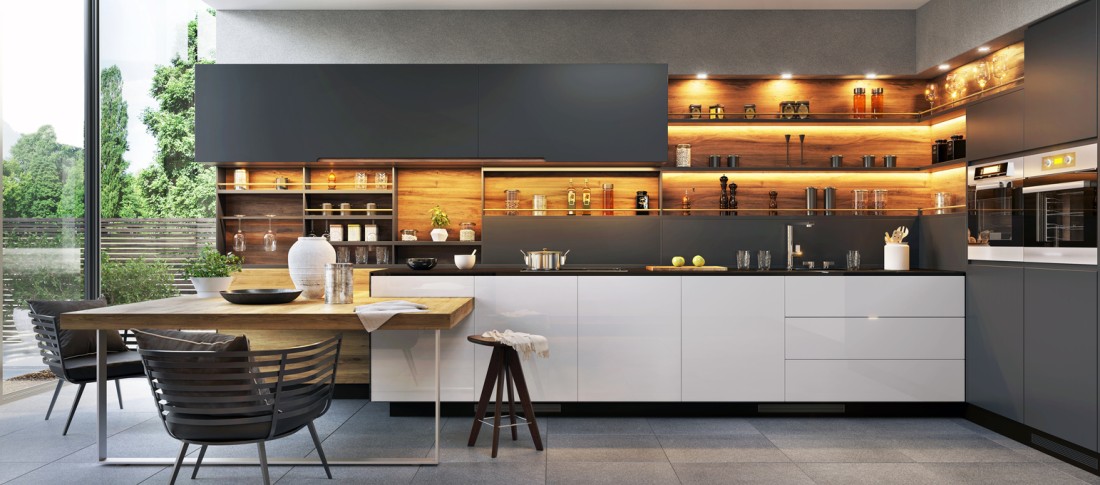 Say goodbye to traditional upper cabinets and hello to the sleek and contemporary look of open shelving. Open shelves made of metal, natural wood, or glass have taken the kitchen design world by storm. First, these customized cabinets provide a practical storage solution. And, it also offers a unique opportunity to showcase your personal style and curated kitchenware.
With open shelving, you have the freedom to display your favorite dishes, glassware, and decorative items. The result is a casual and beautiful added touch of your personality to the space. Imagine the beauty of a collection of colorful plates, vintage mugs, or potted herbs showcased on open shelves, creating a visual feast for the eyes.
Whether you choose to mix open shelves with closed cabinets or opt for a fully open shelving concept, this trend adds an air of modernity and individuality to your kitchen.
4. Light and Airy Pastel Accents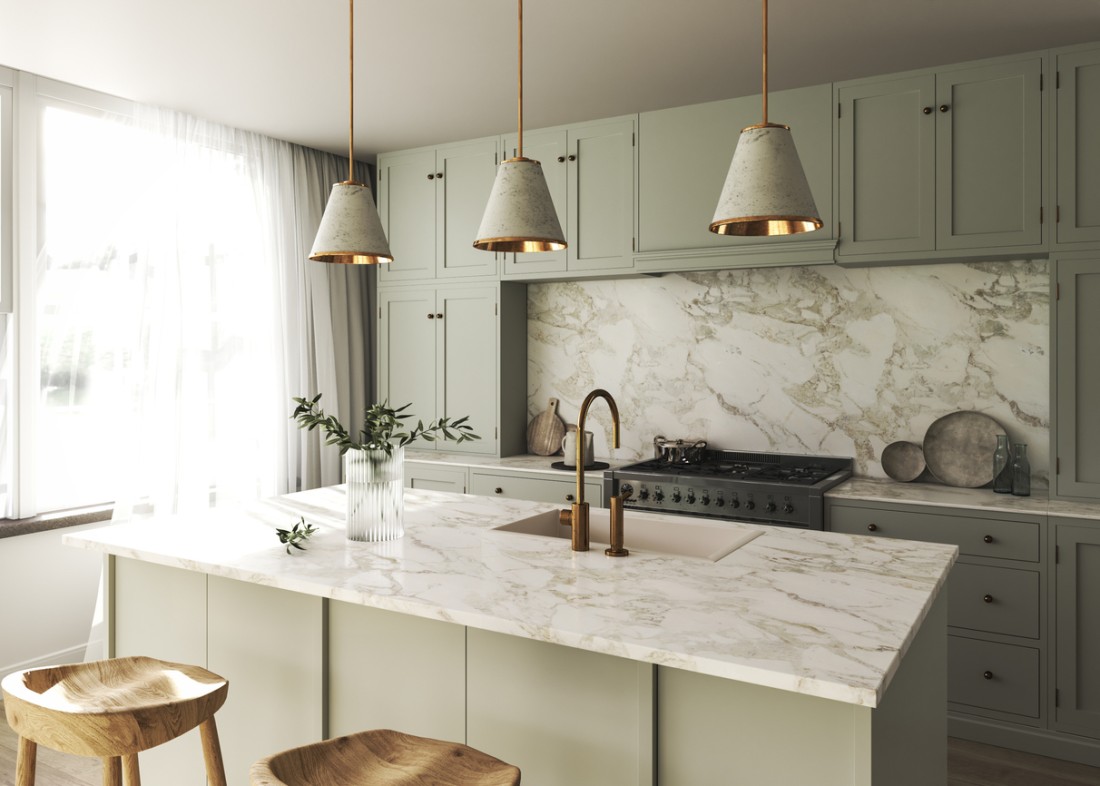 The dominance of whitewashed and gray elements of the past is giving way to a fresh wave of light and pastel tones. These soft, soothing hues are finding their way into kitchen design, infusing the space with a sense of vibrant joy.
Picture pastel-colored cabinets in shades of blush, mint, or pale blue, creating a serene and welcoming atmosphere. These light accents not only add a touch of color but also complement bold or natural tones, creating a harmonious balance in your kitchen.
Whether you choose to incorporate pastel cabinetry, a softly hued backsplash, or even subtle pastel accents in your accessories and decor, these light tones breathe new life into your kitchen and create a space that feels inviting and on-trend.
Transform Your Kitchen with Holland Kitchens & Baths
Now that you're inspired by the kitchen remodeling trends, it's time to turn your vision into reality. And who better to trust with your kitchen renovation than Holland Kitchens & Baths? With over three decades of experience in redesigning kitchens and bathrooms, we have the expertise and knowledge to bring your dream kitchen to life.
At Holland Kitchens & Baths, we understand that your kitchen is more than just a functional space—it's a reflection of your lifestyle and personal taste. Our team of professionals is well-versed in the latest trends and innovations, ensuring that your kitchen remodel aligns with the current industry standards and exceeds your expectations.
From concept to completion, Holland Kitchens & Baths will guide you through every step of the remodeling process. We will work closely with you to understand your unique needs and design preferences, helping you select the perfect materials, colors, and finishes for your kitchen.
With our meticulous attention to detail and commitment to quality craftsmanship, you can trust that your kitchen remodel will be executed flawlessly.
Contact us today for your next home remodel!
Ready to embark on your kitchen remodeling journey? Trust Holland Kitchens & Baths to create a kitchen that becomes the centerpiece of your home, a place where cherished memories are made, and culinary adventures unfold.
Our team of expert home contractors takes your ideas and turns them into a stunning reality that will not only enhance your home, but also enrich your everyday life. From kitchen and bathroom remodels to guest rooms, home offices, outdoor spaces, and more, we're dedicated to the success of your next home improvement project.
Contact Holland Kitchens & Baths today at (860) 236-3111 or online to explore the endless possibilities for transforming your home with our excellent home renovations.