Originally posted 01/22/2019. Last updated 03/31/2023.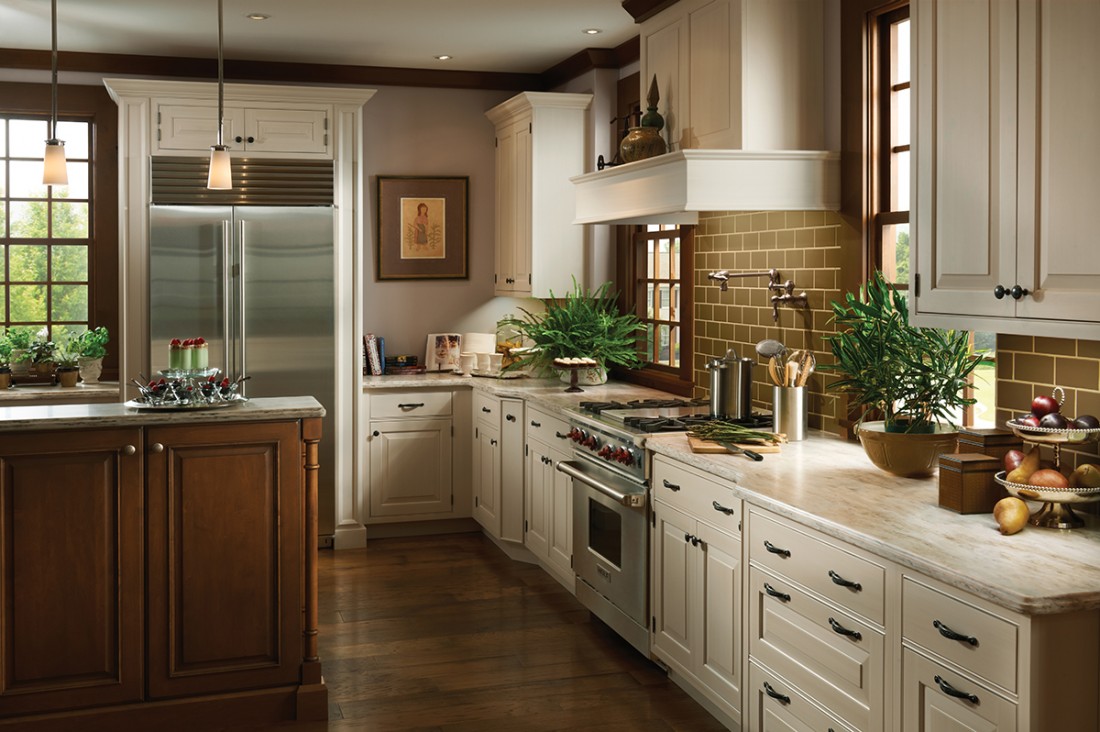 Are you ready to get the kitchen remodel of your dreams? Before the remodeling process begins, preparing for the temporary loss of access to your kitchen is essential.
Before signing the contract to achieve your dream kitchen design, there are a few things to consider. Here are some tips to ensure the remodeling phase goes as smoothly as possible.
1. Plan Ahead By Meal Prepping
First, consider meal prepping. During the remodeling phase, your kitchen will be in pieces, with remodeling contractors in and out of the home all day. As a result, you won't have unlimited access to the kitchen for whipping up breakfast or prepping dinner. Eating out or cooking in bulk before the home remodeling begins can make life much easier.
2. Move All Items Out of the Kitchen
Next, move all items out of the kitchen before construction begins. This includes clearing the kitchen cabinets, drawers, and kitchen island of any pictures, cooking utensils, and more. After all, a great kitchen makeover starts with a fresh slate.
That way, instead of your remodeling contractors removing items cluttering their workspace, they can focus on the things that matter. From installing cabinet lighting to placing subway tile and cabinet doors, your contractor's time is much more valuable than clearing your space!
3. Purchase Disposable Plates and Cups
Disposable plates and cups are convenient since you won't have access to your dishwasher or sink during the remodeling. By using paper plates and cups, you can avoid the hassle of washing dishes once they get dirty.
4. Invest in a Backup Refrigerator
If your refrigerator must be moved during the remodel, you can use a backup refrigerator to store your perishables. While it's common for homeowners to have an extra fridge in the basement or garage, you can also use a high-quality cooler. This will ensure your food isn't wasted during your home improvement project.
5. Cover Your Furniture
Finally, if you're getting your kitchen re-painted, be sure to protect your furniture that is close to the kitchen. Use plastic sheets to cover them during the home renovation to ensure that no paint particles accidentally splash in their direction. By taking precautionary measures, you can avoid the hassle of dealing with paint stains that are incredibly difficult to remove.
Ultimately, when it comes to kitchen remodeling, preparation is key. Following these tips ensures your remodeling experience is as smooth and stress-free as possible. Don't hesitate to contact your trusted remodeling contractor for more advice and guidance.
Call Holland Kitchens & Baths for Your Home Remodeling Projects
For kitchen remodeling, you want a company you can trust to deliver quality workmanship and exceptional customer service. At Holland Kitchen, we pride ourselves on our years of experience, skilled craftsmanship, and attention to detail.
Our team of experts will work with you every step of the way, ensuring your kitchen remodel is exactly what you envisioned. From kitchen design and kitchen layout to lighting fixtures and cabinet installation, we have the expertise to bring your vision to life.
Trust Holland Kitchens & Baaths for all your home remodeling needs, and let us transform your kitchen into the heart of your home! Contact us today!