Originally posted on 06/19/2017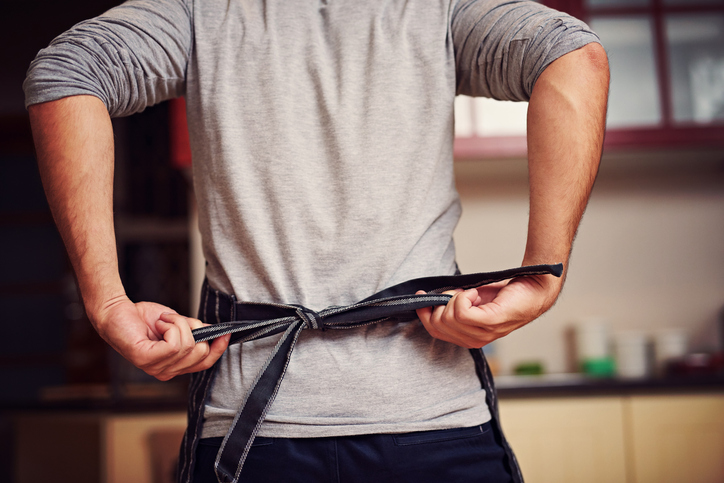 As the rest of Summer rolls through, you want to enjoy every moment of it! With a few simple summer hacks, it's easy to just kick back, relax and enjoy the sunshine. Utilize these kitchen tips and tricks to make your summer simple, stress-free, and enjoyable.
Of course, we all spend more time in the kitchen than any other room in the house, so it only makes sense to dedicate time to a few hacks made especially for this special part of the home. In honor of the end of this summer season, we've found these great kitchen hacks just waiting to make your life easier:
1. Critter-Free Cocktails
Before you leave the safe confines of your kitchen and head for a potentially buggy backyard, cap your cocktails with cupcake cases to keep the critters out. Top each cup with a colorful, fun straw. If you have ultra-invasive bugs around, secure each cupcake cap with a rubber band for added protection.
2. Creative Ice Cubes
Have leftover coffee? Pour it into ice cube trays and freeze it to avoid diluting future iced and blended coffee concoctions. Use these coffee cubes to avoid watering down your cold caffeine treats.
3. Organizers for Outdoor Eats
If you're grilling out or planning a big picnic, there are some ways to make your life easier. Keep condiments, dips, and toppings separate, accessible, and mess-free by loading them into muffin tins. Muffin tins become condiment buffets when you're feeding more than a few.
4. Stick-Free Grilled Fish
It always stinks when fish becomes one with the grill. If you've experienced problems grilling fish in the past, try this hack: put citrus slices directly onto the grill before your fish finds its way to the heat (this also helps when cooking fish inside!). Place the fish on top of the citrus slices, and you'll infuse flavor while preventing that frustrating sticky situation.
5. Take the "Aww Shucks" out of Shucking Corn
Say goodbye to those stringy things on corncobs that can feel more like dental floss and less like food! A microwave can do amazing things when dinner time rolls around if fresh ears of corn are on the menu. Try beginning the corn cooking with a minute in the microwave to more easily peel the ears before dunking your cobs into the boiling water.
Get Kitchen Renovation Help from Remodeling Experts
We hope these summer food and kitchen hacks help you live it up for the rest of summer. The summertime is also a great time for renovations or remodeling. Why not spice up your kitchen a bit? At Holland Kitchens & Baths, we can do just that! Let us help with your custom kitchen remodeling. We are the go to for beautiful kitchen and bathroom renovation services.