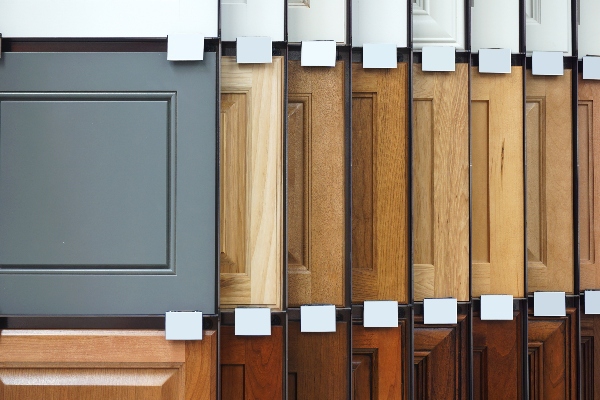 Cabinetry is that magic that makes a kitchen both functional and stylish.
Cabinetry fits into your overall kitchen to make the room a functional place and a comfortable place to hang out. There are many different options for you to select in your cabinetry. One of the most important factors is the type of wood you choose for your kitchen cabinets. If you don't know where to turn for separating the different choices, you've come to the right place.
Keep reading to learn more about the types of wood you and your designer can choose for your kitchen cabinetry.
1. Cherry Wood Cabinets
Going with its fruit name theme, cherry wood brings a characteristic red tone. There are hues to select from ranging from light whitish to a rich, dark red. The fine-grain of this type will give your cabinets a uniform feel. Though cherry wood tends to be expensive, it is one of the most durable woods available for kitchen cabinets.
2. Alder Wood Cabinets
For Alder wood cabinets, look for the lighter browns or reddish hues. Alder wood is a nice budget-friendly option. This option mimics Cherry wood, but experiences the effects of light exposure more severely. You will need to be careful with this soft wood though it is known to last for a long time.
3. Hickory Wood Cabinets
Hickory woods have a natural look that combines heartwood and sapwood. Look for a color palette ranging from blonde through red to a darker brown. This rare cabinet material is more of a niche choice that looks similar to cherry wood at a much more affordable price. Make sure to seal your hickory wood to preserve it from damage.
4. Oak Wood Cabinets
The distinct grain pattern found in oak wood sets it apart from other choices. There are a range of color choices ranging from pink to a deeper red tone as with other woods. Those who need variety in their materials will love the mineral deposits in the panels that give black, green, and yellow streaks. This inexpensive, lightweight material is widely available and is durable to work with and own.
5. Maple Wood Cabinets
Look to maple wood for subtle grain patterns and mostly creamy-white hues. Maple is known for its longevity and durability. This wood type is popular, so you will have a range of options in terms of hue, grain, and more. Set the tone of your cooking room with this reliable kitchen staple.
Work with the Wood Cabinet Experts of West Hartford, CT
There are many different options for your wood cabinets to fill your kitchen. Explore some of these options above. When you are ready to turn to the kitchen cabinet experts, consider Holland Kitchen & Baths. We have been in business since 1986. Give us a call today to chat through your options.